The holiday season has arrived! Whether you're having guests over, just want something pretty to look at when you arrive home at your door, or maybe you have your home listed for sale, dressing up your entry way is a great addition to holiday decorating.
The best part – it's really easy! If you have any planters at all, you can just simply dress them up with a few classy ornaments and then you're done.
Starting from scratch? Potted pine trees are also really great and do look good all year round. You can pick them up from your local nursery or even Home Depot.
In our planters, we used just three items:
-Small red baubles on picks
-gift wrap bow
-Christmas figurine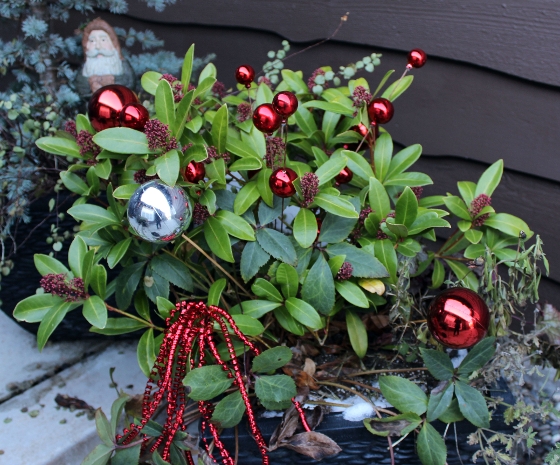 The entry way was topped off with a fresh pine wreath. Small touches that make an entry way very festive!