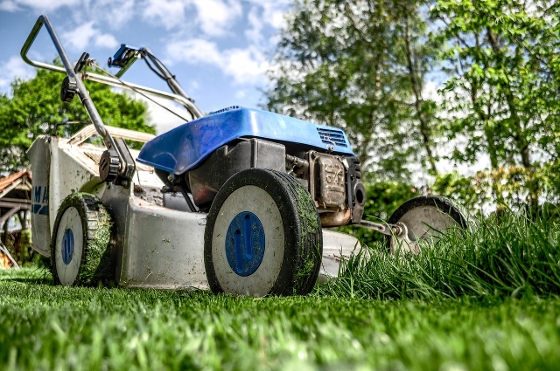 The weather has gotten a lot nicer recently, and with all of the blossoms out and the rising temperature, it only means one thing - summer is on its way! With a market thats as hot as it is this spring, it's deinitely expected to carry on through the summer. When potential buyers are striking when the iron is hot, make sure you're not missing out! Here are a few tips for keeping your outside areas inviting, beautiful and ready for the perfect buyer.
1. Hire a landscaping company
Moving can be stressful! Trying to look for a new home, packing, showings, etc...it can be very time consuming. By hiring a landscaping company or someone who might be able to just cut your lawn and trim hedges every few weeks you're making an inexpensive and time saving decision that could really ramp up your home's curb appeal.
2. Plant inexpensive colourful annuals
Nursuries around town are beginning to stock their shelves with tons of beautiful seasonal plants like pansies, petunias and snap dragons! All of these colourful plants can brighten up any space, and make it that much more appealing. If you don't have any garden areas, try putting a few in a pot at the front door, or on the deck of your apartment.
3. Spread new dirt in flower beds
After the winter, soil can start to look really old and faded. By purchasing a $5 bag of soil and spreading it around your flower beds, you'll be freshening up the look of your plants and making everything look well kept. Make sure you weed first!
4. Clean up outdoor clutter
By seeing lots of open spaces, buyers are able to imagine their items in your backyard or deck. Remove any children's toys, rusting items, boxes, etc. Remove leaves, weeds and any trimmings that might be laying around.
5. Pressure wash
By pressure washing decks, walkways, outdoor furniture and retaining walls, everything will look clean and fresh to potential buyers. Depending on the size of your property, this could be a very inexpensive and quick way to freshen up your yard.
The sunshine makes people want to gravitate to outdoor spaces! Now is the time to prep your yard for some great weather.