We like to stay current with what's happening in Vancouver in terms of events and happenings, but this is an especially
exciting milestone! Vancouver city council has approved our new bike share system, and now bikes are available throughout the city to rent and ride. How awesome is that?
The system is very easy to register for - you simply set up an account online and choose your plan. Plans range from $7.50 for a daypass, right up to $20 per month for unlimited 30 minute rides. Once you register online, you are given an account number an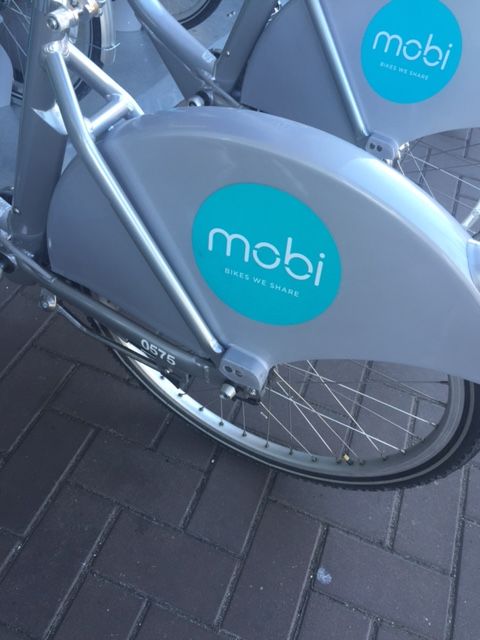 d pin code, which you enter right on the bike itself to check out. There are 1500 bikes and 150 stations throughout the city, making it super convenient.
We set sail near Olympic Village and rode along the Seawall towards Science World. The bikes rode super smooth, and had a really nice cruiser style design. Each bike comes with a helmet and basket for convenience. You can bring your own helmet though, if you prefer. And trust us, you'll have fun dinging that bell!
Sign up for your account now and come bike with us! https://www.mobibikes.ca/
.